Centrifugal air compressor
---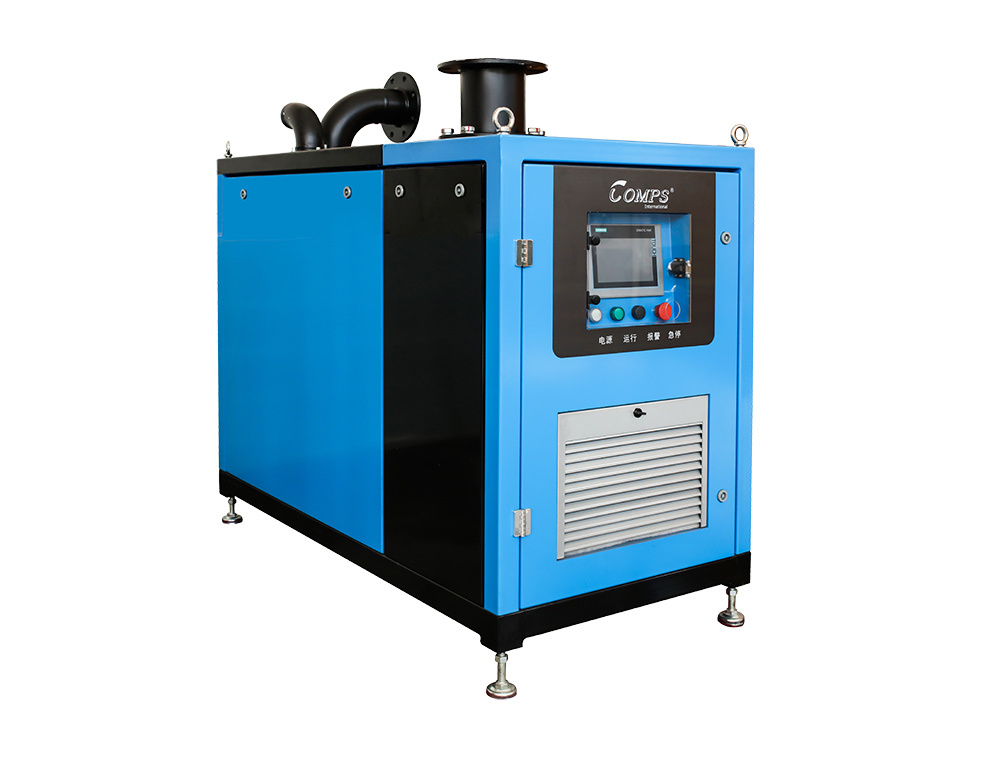 Centrifugal air compressor is a kind of machinery that produces pressure. It is a turbo air compressor. Turbine is an English transliteration of "turbine", which is a rotating impeller. Centrifugal air compressor has been widely used in all low-pressure air separation units, and there is a trend that centrifugal air compressor will replace piston air compressor. Centrifugal air compressor is a system composed of electrical, mechanical, lubrication, cooling, control and other parts. Although there are many specifications, types and structures due to different media, pressure and gas transmission capacity, the basic elements are roughly the same, mainly composed of rotor, stator and auxiliary equipment.
Rotor is the key component of centrifugal air compressor. The rotor is composed of impeller, main shaft, balance disc, thrust disc, etc. Impeller, also known as working wheel, is an important part of centrifugal compressor. When the gas flows in the working path, its pressure and flow rate will increase, and the temperature of the gas will also increase. Impeller is the only part of centrifugal compressor that acts on gas. The stator of the centrifugal air compressor is a fixed component of the air compressor, and is composed of diffuser, curve, reflux device, volute and shell.
Advantages of centrifugal air compressor: 1 Large exhaust volume, uniform exhaust, no air flow pulse. 2. the speed of centrifugal air compressor is high. 3. the machine does not need lubrication. 4. good sealing effect and less leakage. 5. it has flat performance curve and wide operation range. 6 it is easy to realize automation and large-scale. Less vulnerable parts, less maintenance and long operation cycle.