Energy saving first to create a first-class brand Campos company creates a "hard core" support for development through innovation
---
  In The workshop of Compus Compressor Co., LTD., Nov. 11, technicians are busy with the delivery test of an efficient and energy-saving screw air compressor.
"This is the first air compressor in our province with a power of 550 kilowatts. It is not only powerful, but also a 'good hand' in terms of energy saving. It has been listed in the 'Energy Efficiency Star' product catalog issued by the Ministry of Industry and Information Technology." Compus technology director Zhang Bo pointed to the compressor proudly said that it is with these advantages, this type of compressor is widely favored by customers, very popular.
As one of the fastest growing enterprises in the compressor industry in China, Compus compressor from a small reputation in Hebei to become a well-known brand with high cost performance in the domestic market, from the production of a single piston machine to high-quality professional mobile screw machine, its strong technical force and excellent product quality, has enjoyed a high reputation in the industry.
"At present, we have developed 10 series of more than 600 types of models, products throughout the country all walks of life. Especially in recent years, it has been widely used in national pillar industries such as steel, electric power, metallurgy and mining." Zhang Bo said.
The company's keen market sense and "hard core" technology support are behind its remarkable achievements.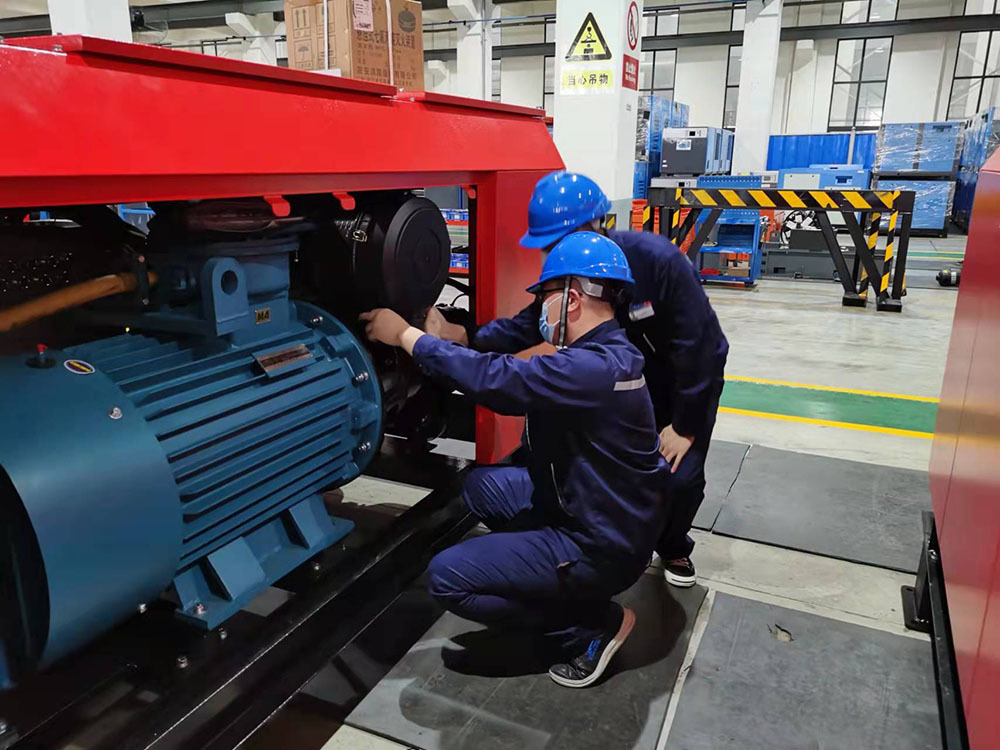 "90% of the operation cost of an air compressor is electricity consumption cost, which does not meet the new requirements of energy conservation and environmental protection, so we emphasize energy conservation as the main goal in terms of research and development concept, and invest a lot of money and manpower for related research and development and technical application." Adenocarcinoma said.
Under the cooperation and support of colleges and universities, compus's latest research and development of permanent magnet frequency conversion double stage compression screw machine, the perfect combination of permanent magnet frequency conversion technology and air compressor, compared with the traditional air compressor to achieve 30% energy saving effect; Single screw oil-free water lubrication series compressors, the use of pure water instead of oil lubrication innovation technology, effectively eliminate waste oil pollution at the same time, reduce machine maintenance costs, so as to greatly reduce the user's cost.
In the company's customer service department, a digital "wall" of electronic screens flickers as workers monitor the performance of tens of thousands of compressors sold. "The real-time monitoring system has been updated for five generations, and communication signals have been upgraded from 2G to 5G. Information transmission is fast and reliable, allowing us to provide timely maintenance and repair services for customers." Compus company office director Lin Yuemin said.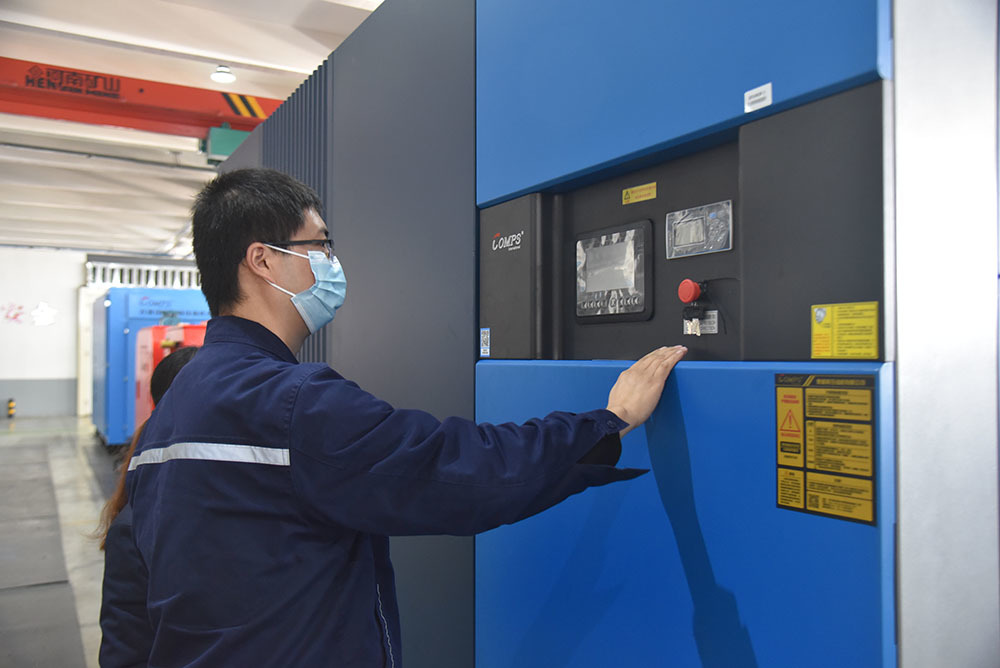 The integration of manufacturing industry and Internet of Things is the mainstream trend of current development. Following the trend of The Times, Compus has successfully integrated the Internet of Things big data into the air compressor system after several years of efforts, realizing the functions of unattended equipment, timely data transmission, accurate operation analysis, GPS positioning, remote fault operation and other functions, thus realizing the new mode of visual management, low-cost safe operation and collaborative service.
"A single flower does not make a spring." Under the guidance and help of the relevant departments of Luancheng District, Compus also vigorously built the air compressor industrial park, and continuously introduced the upstream and downstream supporting industries with high technological content and good income in the industry, so that the industry cluster and scale.
"At present, the second phase of the project is under construction, and it is expected to become the most professional compressor production park in the country in the future." Lin Yuemin confidently said.