kangpusi Goes to the World | Hannover Industrial Exhibition, Germany
---
1. Grand opening of Germany HANNOVER MESSE was held on April 17
Germany's chancellor Olaf Scholz jointly together with president of Indonesia Joko Widodo hold HANNOVER MESSE unveiling ceremony.
Hannover Messe 2023 lasting from April 17 to April 21. The theme is "Industrial transformation——Make a difference"In the 5 days exhibition, more than 4000 enterprises will show the Latest achievements and solution in Drive and Fluid Technology、Data Platform、IT Security and robot. In the exhibition, almost 1000 Chinese enterprises will focus on the new trend and latest technology of carbon-neutral production、Industry 4.0、AI & Machine Learning、Energy Management.
2. Kangpusi Hannover Exhibition Site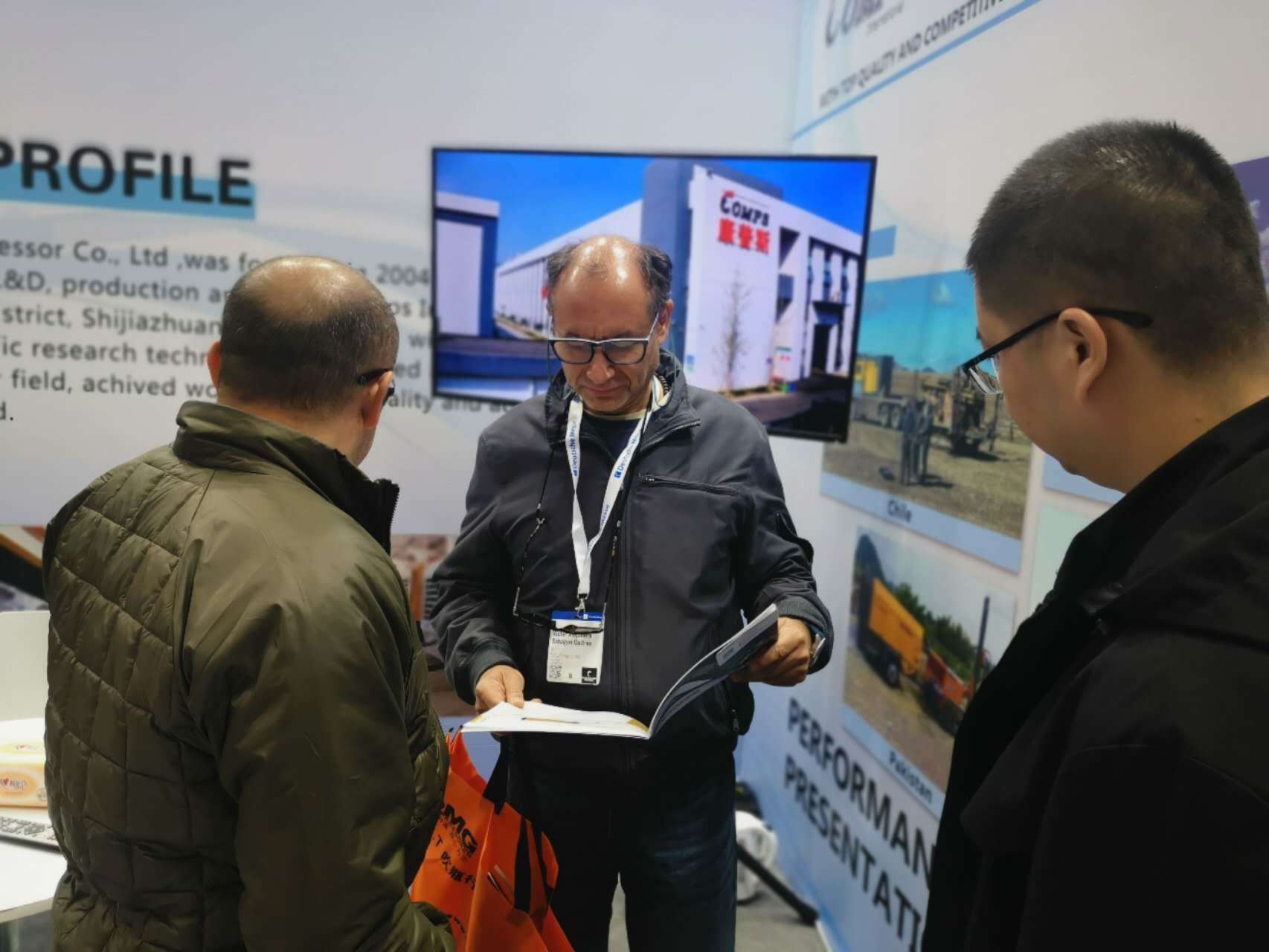 As a leading brand enterprise in compressor industry, Comps has more than 20 years history. The mobile diesel screw air compressor has a good reputation in the foreign market. After contact the product and technology directly, the customer know comps compressor quality more clearly. The comps sales elites explain the Working principle、Usage scenario in detail. According to the customer requirements, our sales elites answer customer question and provide the best usage scheme.
---Popular Exhibition booth---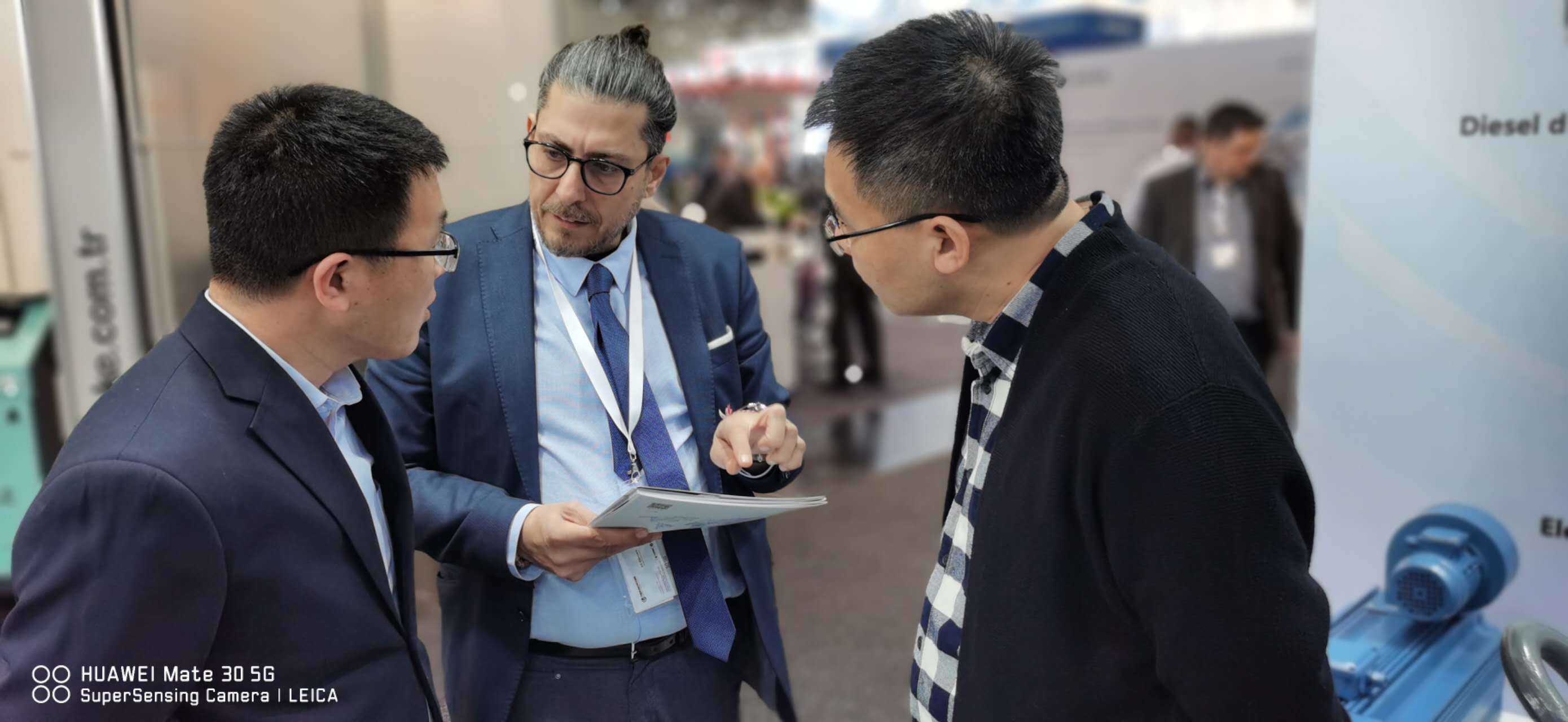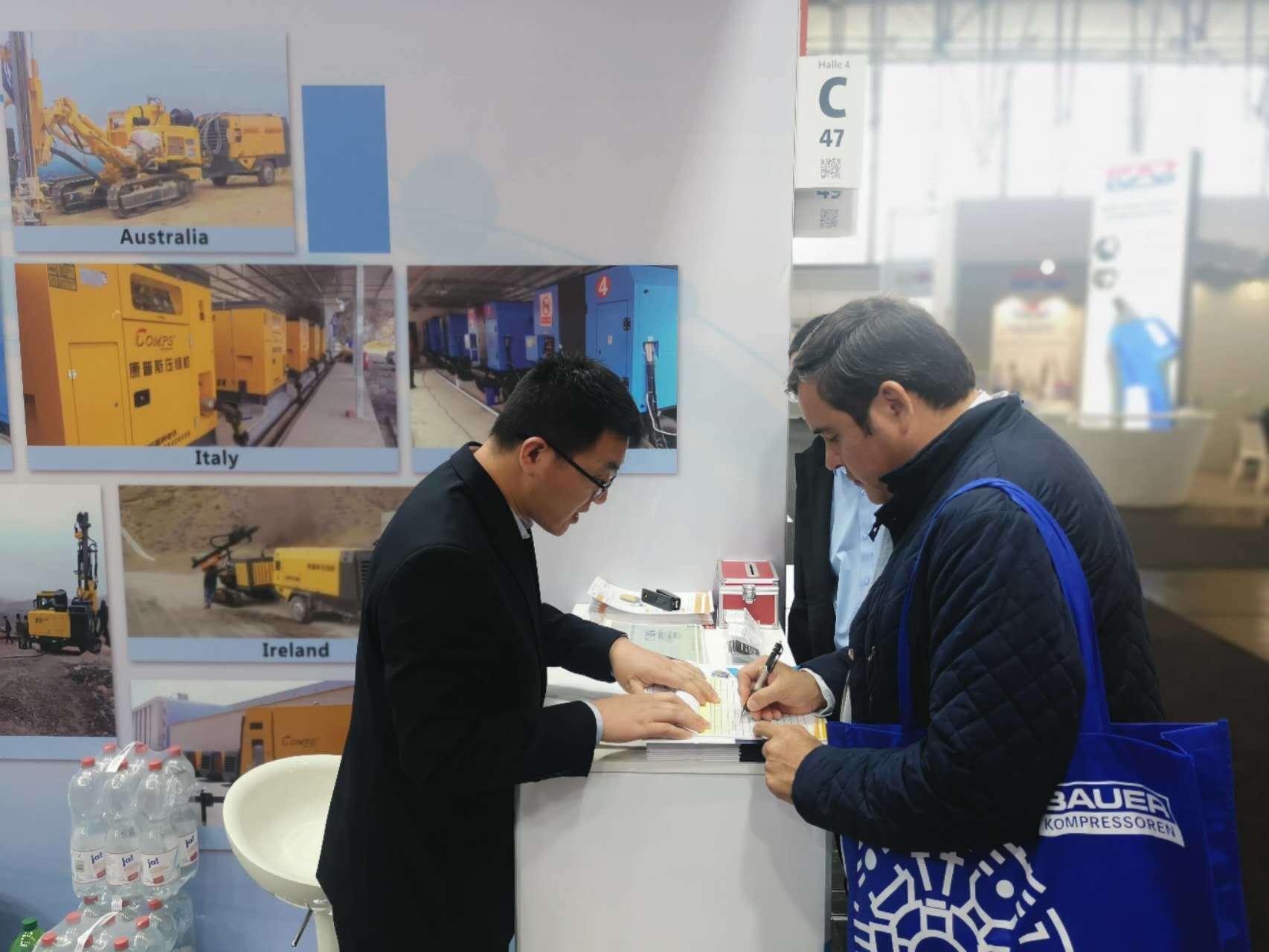 With the perfect ending of the Hannover Messe, Kangpusi exhibition booth bring a lot of customer to cooperation negotiation and this is customer recognition and affirmation"Compressor good !"This is the customer's highest evaluation of us