Screw air compressor: screw air compressor wearing parts know what?
---
Screw air compressor wearing parts ① : air filter
The air compressor filter consists of an air filter assembly and a filter element, which is externally connected to the air compressor inlet valve through a joint and threaded pipe to filter impurities such as dust and particles in the air. Different screw air compressor models can choose the air filter to be installed according to the intake volume.
Fault symptom: The filter is blocked
Air filter blockage will lose energy consumption and waste electricity of screw air compressor, and it is easy to be penetrated by dust. Too much dust entering the screw air compressor will affect the service life of the screw air compressor oil, and will also cause the blockage of the oil and gas separator.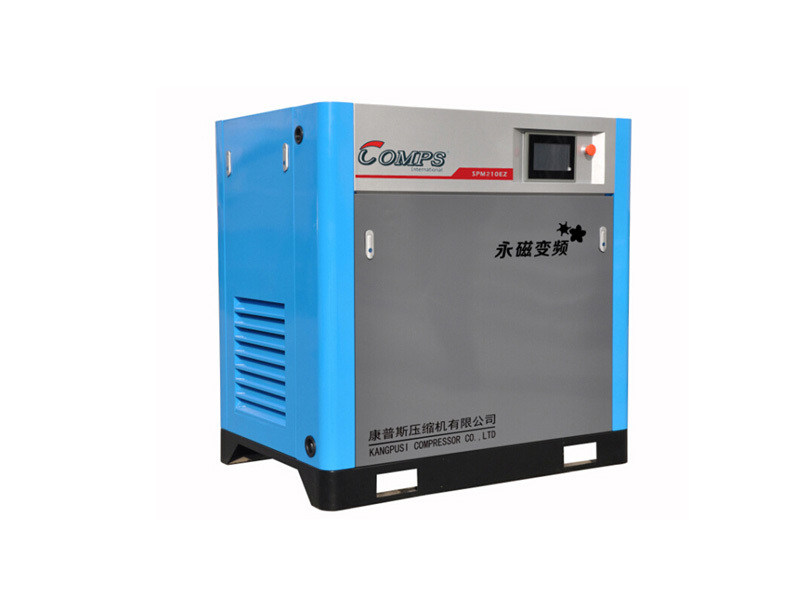 Troubleshooting:
1. The filter element is the core component of the filter, which is made of special materials and belongs to the wearing parts, requiring special maintenance.
2. When the filter works for a long time, the filter element intercepts certain impurities, which will lead to pressure increase and flow reduction, and it needs to be cleaned in time. 3. When cleaning, be careful not to deform or damage the filter element.
The filter paper in the equipment is also one of the key. The filter paper in good filtration equipment is usually filled with synthetic resin ultrafine fiber paper, which can effectively filter impurities and has a strong storage capacity. The equipment also has great requirements on the strength of filter paper. Due to the large air flow, the strength of the filter paper can resist strong airflow, ensure the filtration efficiency and prolong the service life of the equipment.
Filter paper aperture is about 10um, dust on the surface should be removed every 1000 hours. The method of removal is to blow dust from the inside out with low-pressure air. Air filter is equipped with differential pressure controller. If the air filter is blocked on the display panel, this means that the air filter must be cleaned or replaced.
Shijiazhuang Compus Compressor Co., Ltd. main products are oil-free air compressor, high pressure air compressor, screw air compressor, air compressor, drilling air compressor, oil-free mobile machine, high pressure mobile machine, drilling machine, two-stage compression screw machine, permanent magnet variable frequency screw machine, mine explosion-proof screw machine, air floating centrifugal blower and so on. At present, the company has established 30 customer service networks and more than 100 dealers in the country, to provide customers with pre-sales technical consultation, machine sales, on-site maintenance, parts supply 4S services. The enterprise's good faith service is well received by users. Adhering to the core concept of "quality first, customer satisfaction", we always adhere to provide customers with high-quality products and technical services, we firmly believe that Compus will become your more reliable partner, and are willing to work with you to achieve glory!