Air compressor: analysis of the reasons for high temperature of air compressor
---
 Air compressor, referred to as air compressor, is a machine that converts the mechanical energy of prime mover into gas pressure energy with ambient air as raw material, so as to meet the pressure required by the production process. Compressor classification is many, according to the working principle can be divided into volume compressor and speed compressor. Compus compressor the following introduction of the air compressor high temperature.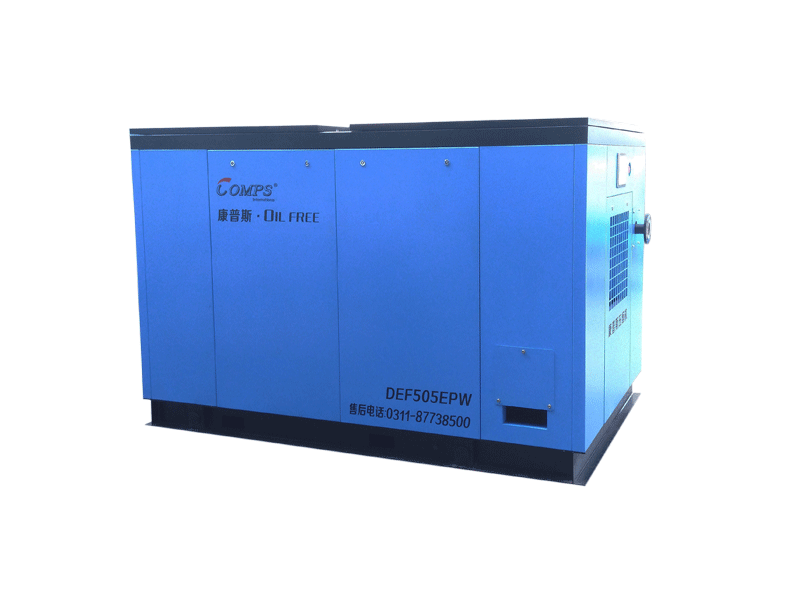 1, lack of oil and oil aging, this problem is more common, but also a brief treatment. Generally, just replace the new oil of the air compressor.
2, the filter is blocked, the reason is that the air compressor has a lot of dust. The air compressor inhales a lot of dust when it enters the air. The air filter is blocked, affecting the normal operation of the air compressor, and high temperature trip occurs. If the local air environment is poor, check the replacement filter on time.
3. Air compressor works in a bad environment for a long time, so that the air compressor works at high temperature without overload for a long time. There will be carbon formation in the cooler, and then block the internal oil road, and then reduce the oil amount in the air compressor, causing the trip of high temperature air compressor. Disassemble the cooler and pour it into it with carbon cleaning agent from the cooler entrance, soak it for 5 to 6 hours and pour it out, and then blow it with water and high pressure pipe until the water becomes clean.
Shijiazhuang Compus Compressor Co., LTD., founded in 2004, is a high-tech enterprise specializing in the research and development, production and sales of air compressors. Its main products are oil-free mobile machines, drilling air compressors, centrifugal air compressors, screw air compressors and so on. Welcome to consult and cooperate!