Air compressor: What requirements does the air compressor need to meet
---
 Air compressor, referred to as air compressor, is a machine that converts the mechanical energy of prime mover into gas pressure energy with ambient air as raw material, so as to meet the pressure required by the production process. Compressor classification is many, according to the working principle can be divided into volume compressor and speed compressor. Compus compressor the following air compressor needs to meet the requirements.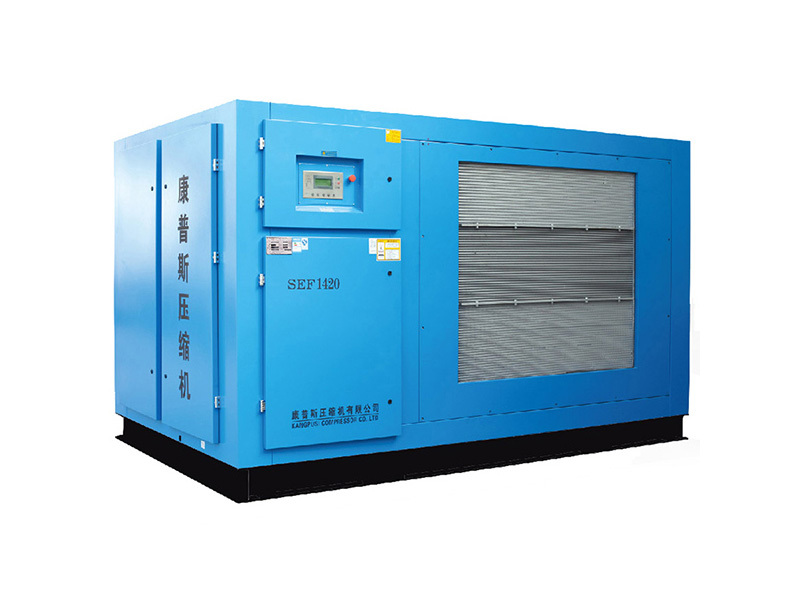 Air compressor must meet the requirements of flow and pressure required by the production process, that is, the operating condition point of air compressor (the intersection of device characteristic curve and compressor performance curve) is often kept in a high range of operation, so as to save power and not easy to damage parts.
Air compressor should not only be small in size, light in weight, cheap in cost, but also have good characteristics and high efficiency. Secondly, the air compressor has good anti-surge performance, smooth operation and long life. Simple structure, convenient operation, easy to purchase accessories. The selected compressor station has low project investment and operation cost.
Air compressor selection is mainly based on the working pressure and flow of the starting system. If the operating pressure in some parts of the system is low, a pressure reducing valve can be used to supply air. The rated exhaust pressure of the air compressor is divided into low pressure (0.7 ~ 1.0Mpa), medium pressure (1.0 ~ 10 Mpa), high pressure (10 ~ 100Mpa) and (above 100Mpa). You can select the rated exhaust pressure based on actual requirements. The common pressure is 0.7 ~ 1.25Mpa.
Shijiazhuang Compus Compressor Co., LTD., founded in 2004, is a high-tech enterprise specializing in the research and development, production and sales of air compressors. Its main products are oil-free mobile machines, drilling air compressors, centrifugal air compressors, screw air compressors and so on. Welcome to consult and cooperate!