Centrifugal air compressor: how to repair centrifugal air compressor impeller
---
 In recent years, centrifugal air compressors have been used more and more widely, and the efficiency and stability of the unit have been constantly improved, and gradually become intelligent. Compus compressor the following describes how to overhaul centrifugal air compressor impeller.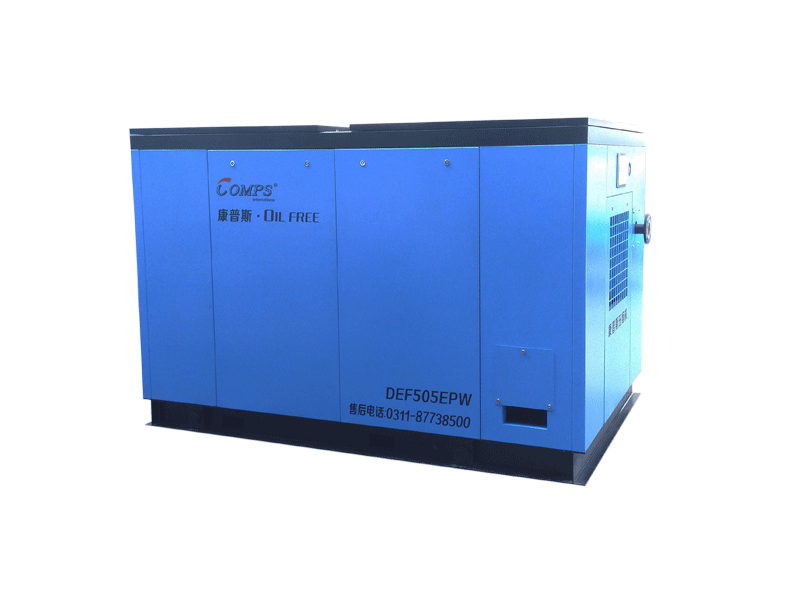 The radial clearance between the inlet end of the impeller and the suction chamber of the centrifugal air compressor was detected with a vernier caliper, and the axial clearance of the impeller disc, wheel cover and baffle plate was detected with a long feeler ruler. When the clearance exceeds the allowable value, the impeller can be turned or the clearance of the bearing can be adjusted. The impeller and the main shaft are assembled together, and the radial runout at the outer circle of the impeller outlet is measured with a dial meter.
At the same time, the end face runout of the centrifugal air compressor impeller should be measured, and its value should be within the allowable range. If the end face runout value exceeds the allowable range and exceeds the limit, it is generally not repaired. Value is larger, can use methods of scraping the impeller inner hole or add gasket must adjust the relationship between impeller and shaft assembly, exceeds bid is too large, the centrifugal compressor impeller end face can be a small amount of turning on a lathe, crack of impeller repair welding method available for repair or replacement new impeller, wear and erosion defects such as welding and repair welding method to repair. The blade of centrifugal air compressor should have no defects such as crimping, impact and welding, and the impeller rivet should not shrink, loosen or fall off. Otherwise, the blade and rivet should be replaced and riveted again.
Shijiazhuang Compus Compressor Co., LTD., founded in 2004, is a high-tech enterprise specializing in the research and development, production and sales of air compressors. Its main products are oil-free mobile machines, drilling air compressors, centrifugal air compressors, screw air compressors and so on. Welcome to consult and cooperate!