Centrifugal air compressor: Talk about the specific role of centrifugal air compressor
---
  In recent years, centrifugal air compressors have been used more and more widely, and the efficiency and stability of the unit have been constantly improved, and gradually become intelligent. Compus compressor introduces the specific role of centrifugal air compressor.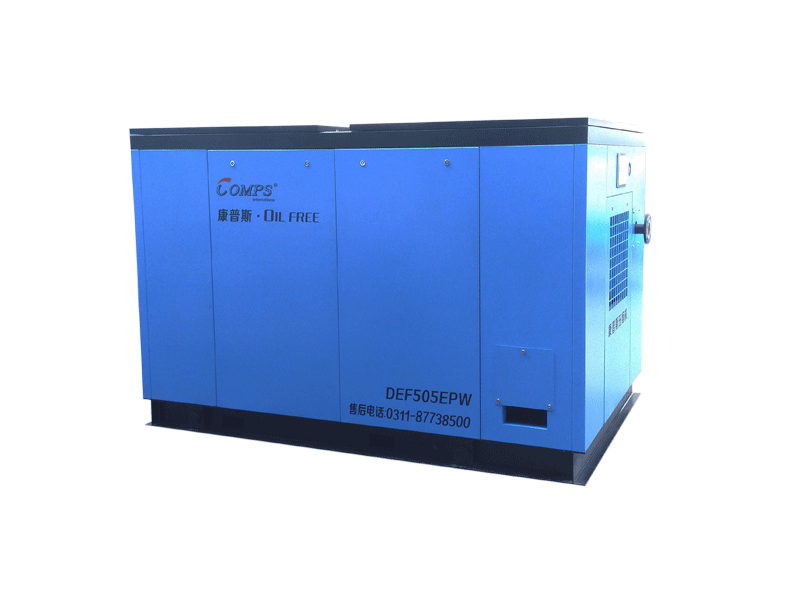 Under normal circumstances, the working power required by centrifugal air compressor is provided by motor or turbine, and the way of multi-machine parallel compression is adopted, so the start speed of the whole centrifugal air compressor will be very fast, and the speed range is wide. Because centrifugal air compressor is a number of units, all levels of drive shafts have different speeds, so in terms of signal collection, the data collected by the control system should be able to adapt to a wide range of speed, and the signals under different speeds can be accurately collected. Only in this way, the prediction and analysis of centrifugal air compressor faults can be more accurate.
The basic control of centrifugal air compressor includes signal control of oil temperature, oil pressure and tile temperature. The above mentioned standards have the characteristics of slow change, which is the basic condition for the normal operation of centrifugal air compressor. No matter which signal exceeds the specified range, shutdown action will occur, so the centrifugal air compressor system is required to have strong anti-interference ability and even after continuous work, the reaction result should still be true and reliable.
According to the change of flow rate and pressure at any time, the controller of centrifugal air compressor can realize constant pressure adjustment and anti-surge control, and at the same time, manual and automatic switch and alarm functions should be realized. In order to ensure the reliability of the whole centrifugal air compressor, it must be able to eliminate the wrong action, and have the function of detecting the fault of the system itself.
Shijiazhuang Compus Compressor Co., LTD., founded in 2004, is a high-tech enterprise specializing in the research and development, production and sales of air compressors. Its main products are oil-free mobile machines, drilling air compressors, centrifugal air compressors, screw air compressors and so on. Welcome to consult and cooperate!