Screw air compressor: screw air compressor temperature is too high shutdown reasons and treatment, air compressor
---
The compressed air system of rod air compressor adopts twin screw air compressor. The work of this machine is divided into three processes of air intake, compression and exhaust. Compus compressor next introduced the screw air compressor temperature is too high shutdown reasons and treatment.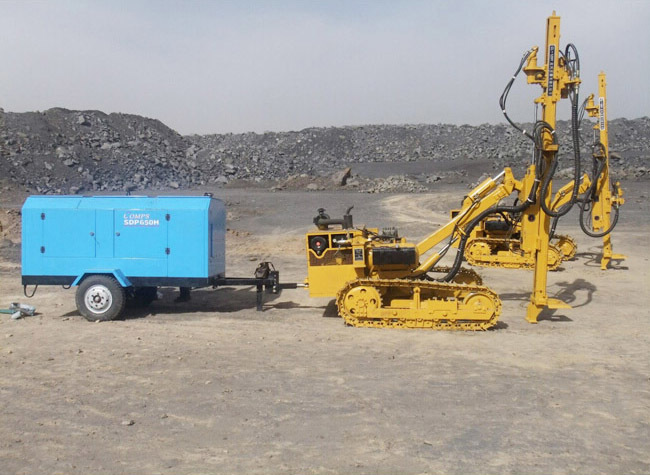 1, screw air compressor mechanical fan cracking or lax: when the air blade cracking time and space compressor work for 5 minutes, it will actively stop because of high temperature, and abnormal sound, the cooling air volume is reduced and then affect the heat dissipation, the air compressor mechanical fan should be replaced or adjusted at the moment.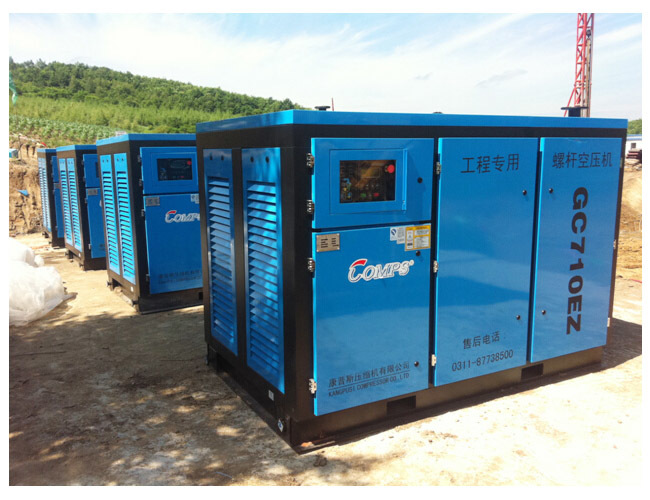 2. The screw air compressor oil filter is too dirty: when it is too dirty, the resistance oil cannot enter the air compressor according to the normal flow, and the air compressor will quickly heat up due to the lack of cooling oil. When the oil pressure difference exceeds 0.18mpa, the filter element needs to be replaced.
3. The cooling oil level is too low: when the cooler is viewed, the oil level should be made up immediately when it is lower than the lower end of the inspection pipe. The middle position lower than the oil standard in the working process of air compressor should be made up.
4. Low cooling oil number or poor oil quality: screw air compressor chooses the special air compressor oil of manufacturers. When using other low grades or residual oil, the viscosity and specific heat can not reach the specification, forming too high temperature.
5. Screw air compressor oil break valve failure: there is an oil break valve between the oil filter and the air compressor. When the oil break valve cannot be opened, the temperature of screw air compressor rises rapidly after starting because of no oil lubrication and cooling, and it will actively stop for a few seconds.
6. Radiator blocking: when there is more dust around the screw air compressor, the long-term work will form a layer of dust or sludge on the surface of the radiator, and the internal copper pipe is simply blocked by the accumulation of oil scale, and then affect the cooling effect of the air compressor.
Shijiazhuang Compus Compressor Co., LTD., founded in 2004, is a high-tech enterprise specializing in the research and development, production and sales of air compressors. Its main products are oil-free mobile machines, drilling air compressors, screw air compressors and so on. Welcome to consult and cooperate!