Centrifugal air compressor: the functional advantages of centrifugal air compressor
---
 Centrifugal air compressor is a kind of turbine compressor, which has the characteristics of large gas volume, small volume, simple structure, smooth operation, convenient maintenance and free from pollution. As gas dynamics research achievement make constantly improve the efficiency of centrifugal compressor, and due to the high pressure sealing, small flow of narrow impeller machining, much oil wedge bearings, etc. The successful development of key technology, solved the centrifugal air compressor to high pressure, wide flow range in the development of a series of problems, the kombucha, compressor, this paper introduces the function of centrifugal compressor under dominance.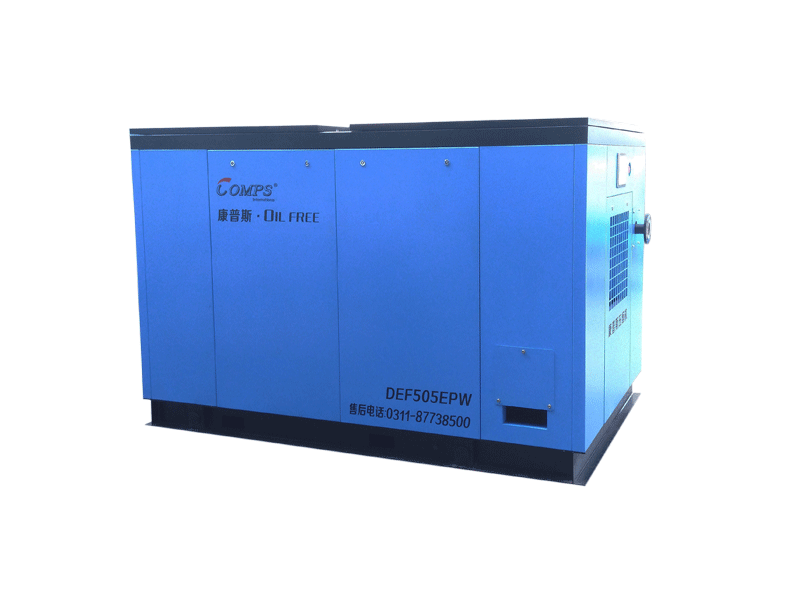 1. Centrifugal air compressor has no wear parts, and the maintenance cost is low in the compressor;
2. Compared with screw compressor, the gap of centrifugal air compressor produces less leakage, so the efficiency of single stage is high;
3. Compared with dry screw compressor, centrifugal air compressor has fewer parts and processing hours, low processing accuracy and low production cost.
4, dry the two screws of the screw compressor with relatively, so it is characterized by little contact will form a surface contact, cause fever, burning and jammed, on the other hand, is centrifugal compressor impeller vane and diffuser is relative, so even if several contact is also a line contact, centrifugal air compressor blade as the blade across, not burnt. Therefore, the advantage of centrifugal air compressor is that the accident is much less than dry screw compressor.
Shijiazhuang Compus Compressor Co., LTD., founded in 2004, is a high-tech enterprise specializing in the research and development, production and sales of air compressors. Its main products are oil-free mobile machine, drilling air compressor, two-stage compression screw machine and so on. Welcome to consult and cooperate!