Double - stage compression screw machine: double - stage compression screw machine energy-saving system performance characteristics
---
At present, in the screw air compressor on the market, there are mainly two kinds of single-stage compression and two-stage compression. Single-stage compression is more familiar to everyone and widely used. This compus compressor specifically introduces the performance characteristics of the energy-saving system of the two-stage compression screw machine.
1. The power factor of the two-stage compression screw machine is increased from 0.7 ~ 0.8 to more than 0.96, which greatly reduces the reactive current, reduces the line loss, and improves the quality of power grid and power supply efficiency. For power supply equipment, it is equivalent to play the role of capacity.
2, two-stage compression screw machine soft start, start smooth without impact. In this way, on the one hand, the impact on the motor and the power grid can be reduced when starting, which not only protects the motor, prolongs its service life, but also increases the installed capacity of the system for the power grid.
3, make the two-stage compression screw machine pressure upper and lower limit control mode into constant pressure control, so that the two-stage compression screw machine system output and the required power matching, reduce the pressure of high area senseless high energy loss, avoid unloading or no-load operation of low efficiency, power saving rate can reach 10 ~ 30 percent.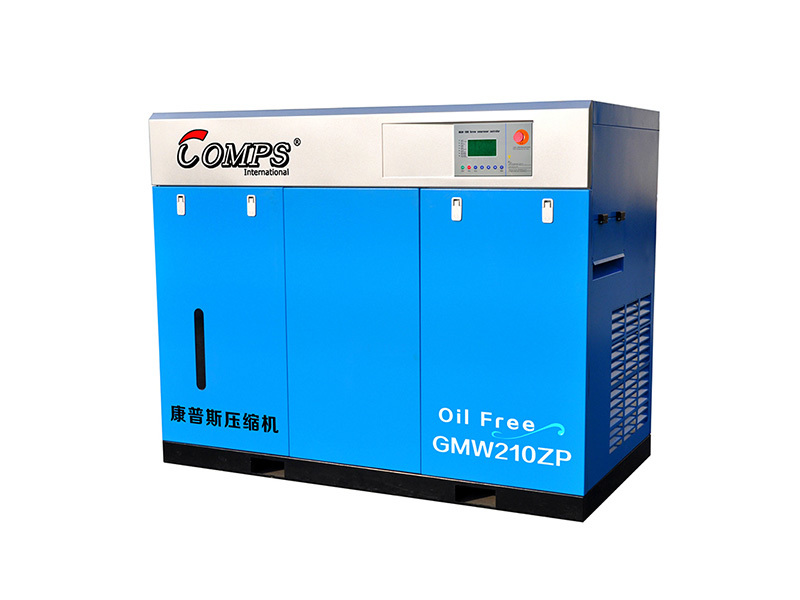 4, there is no need to adjust the power-saving equipment in production, the whole process of automatic tracking control, and a variety of protection functions, simple, rest assured, convenient.
5, two-stage compression screw machine equipment noise reduced about 10DB, equipment action is more stable, the environment is improved.
6. Bypass/energy saving conversion function of double stage compression screw machine is convenient for users to switch between energy saving and bypass operation state at any time to ensure stable operation.
Shijiazhuang Compus Compressor Co., Ltd. is a high-tech enterprise specializing in the research and development, production and sales of air compressors, with more than 200 employees. Its main products are oil-free mobile, drilling air compressor, two-stage compression screw machine, centrifugal air compressor, high pressure mobile machine and so on. Welcome to inquire.