A brief discussion on the selection factors of two-stage compression screw machine
---
We must first understand the demand for compressed air in the selection of two-stage compression screw machine, including the quality and quantity of air requirements for the end user in the factory. A careful assessment of these requirements and a good understanding of the differences between the two will ensure that our two-stage compression screw system is properly configured.
Quality of air
The quality of the air is determined by the user's requirements for the level of drying and pollution of the air. It can save a lot of cost to make clear the real requirements of drying grade and small pollution grade to meet production needs. This can avoid the purchase of more than the actual production needs of the machine and double stage compression screw machine models to achieve the purpose of cost saving.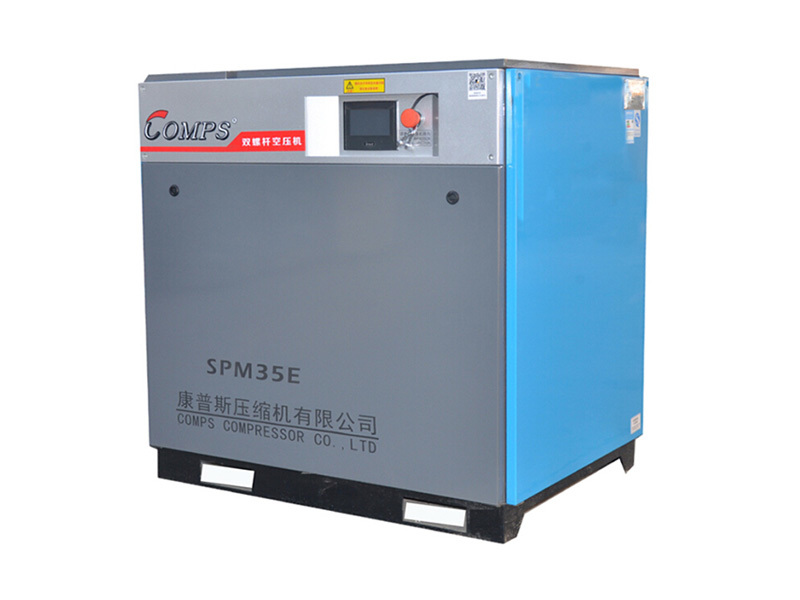 Quantity of air
So how to calculate how much air source in the air system requires a two-stage compression screw machine? This total amount is determined by your compressed air application equipment and processing device (load factor also needs to be taken into account). The total air volume demand of the two-stage compression screw machine is not the sum of the large demand of all components but the sum of the average demand of each piece of equipment.
Pressure requirements
When calculating the small exhaust pressure requirement, we need to take into account the different pressure grades and pressure drops of compressed air equipment. Compressed air passes from one part to the other, and the pressure in the device decreases. Some people often make the wrong judgment that the pressure of the two-stage compression screw machine is too low or unstable, and that it is caused by not enough exhaust pressure.
Shijiazhuang Compus Compressor Co., Ltd. is a high-tech enterprise specializing in the research and development, production and sales of air compressors, with more than 200 employees. Its main products are oil-free mobile, drilling air compressor, two-stage compression screw machine, centrifugal air compressor, high pressure mobile machine and so on. Welcome to inquire.