How to deal with high temperature fault of two-stage screw compressor
---
Compared with the piston air compressor, the screw air compressor has more accessories: sensors, temperature control valves, filters, main controllers, etc., which also makes the screw air compressor more complex than the piston air compressor, and the later maintenance is also more important. Of course, in the face of high temperature environment, the operation status of accessories also needs attention. The comps compressor will explain how to deal with the high temperature fault of the two-stage screw compressor.
The panel of the air compressor shows that the temperature changes unsteadily, or the rising speed increases by several degrees Celsius or more than ten degrees Celsius, indicating that the temperature sensor is out of order. Solution: replace the temperature sensor with a new one.
The function of the temperature control valve is to control the oil injection temperature of the screw air compressor host; It uses the temperature control element to control the opening degree of the valve element according to the oil temperature, so as to control the amount of oil passing through the oil cooler, so that the cold and hot oil can be mixed to the main engine, so as to control the injection and exhaust temperature! Solution: replace the temperature control valve element.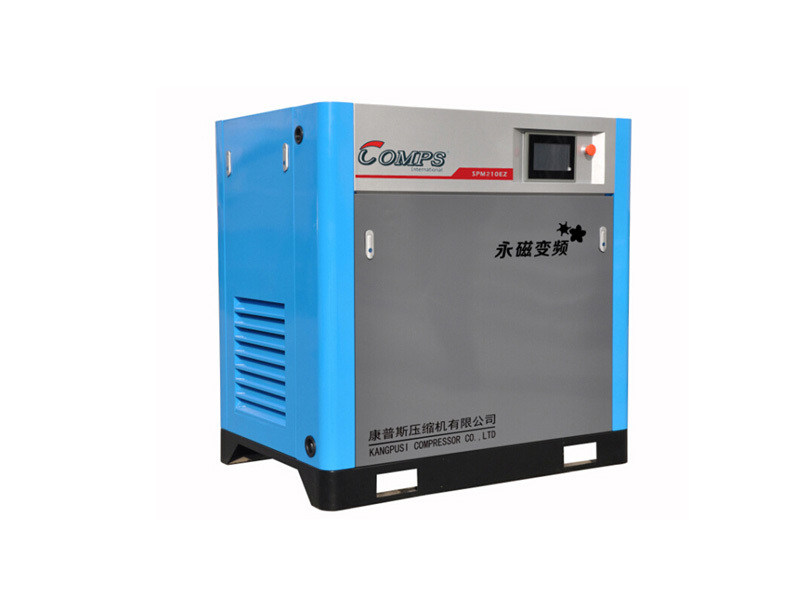 The cooler is also commonly known as the "heat sink". The lubricating oil circulating inside the screw air compressor must be cooled by the cooler before flowing back to the compressor host. When the cooler is too dirty and blocked, the lubricating oil of the air compressor can not be cooled. In this way, the circulating use will lead to the high temperature. Solution: clean the cooler with dry compressed air. If it cannot be cleaned, remove it for cleaning.
The lubricating oil of screw air compressor not only has the functions of lubrication and sealing, but also can cool the unit, so it is also called "coolant". When the machine lacks coolant, the heat generated by the air compressor cannot be cooled, and the temperature will rise higher and higher, which is also one of the main factors causing the high temperature of screw air compressor. Solution: add air compressor oil. If it is caused by high temperature due to deterioration of lubricating oil, replace it.
Shijiazhuang comps Compressor Co., Ltd. is a high-tech enterprise specializing in R & D, production and sales of air compressors, with more than 200 employees. Its main products are oil-free mobile machine, drilling air compressor, two-stage compression screw machine, centrifugal air compressor, high-pressure mobile machine, etc. Welcome to inquire.