Comps compressor explains why the head of the two-stage screw compressor is stuck
---
Comps compressor explains why the two-stage screw compressor has a stuck head. The stuck head is a common fault of the two-stage screw compressor. It is generally caused by insufficient lubricating oil, but some can be judged only after inspection by the maintenance personnel. Here, comps compressor explains the causes of the stuck head of the two-stage screw compressor.
1. If the machine is stopped for a long time, the oil in the head is insufficient, resulting in instantaneous oil shortage and jamming. Therefore, the equipment that is stopped for a long time should first add sufficient oil to the head before starting up.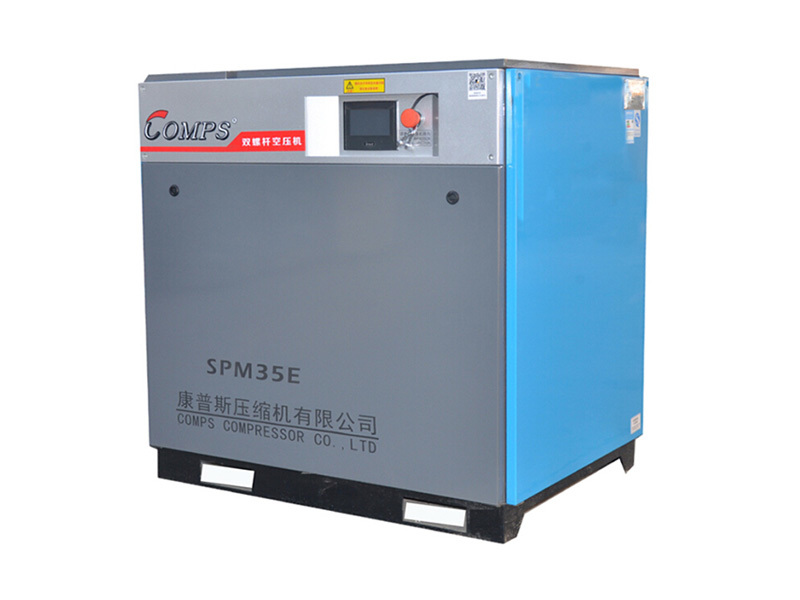 2. Insufficient oil supply, including untimely replacement or addition of lubricating oil, or blockage and leakage of oil circuit, leads to oil shortage and jamming of the machine head.
3. Bearing aging causes serious wear. To specifically detect the wear degree of the bearing, you can toggle the needle or ball at the lower side of the bearing when the bearing is not removed. If you can easily toggle it, it means that it needs to be replaced. As the running time of the air compressor goes by, the bearings of the main engine will be worn, resulting in increased axial and radial movement of the screw. This change will change the clearance between the screw and the screw, between the screw and the main engine shell and between the front and rear end faces.
Shijiazhuang comps Compressor Co., Ltd. is a high-tech enterprise engaged in R & D, production and sales of air compressors. Its main products are oil-free mobile machines, drilling air compressors, two-stage compression screw machines, centrifugal air compressors, high-pressure mobile machines, etc. With strong scientific research and technical strength, the company focuses on the R & D and manufacturing of air compressors and enjoys a high reputation in the industry. Welcome to inquire.