Two stage screw compressor: comps compressor specifies how the condensate of the two-stage screw compressor is discharged
---
During the use of the two-stage compression screw machine, the exhaust temperature will be lower than the air pressure or the shutdown cooling temperature, resulting in a lot of condensate, especially in wet weather or high temperature areas. These air with condensed water condenses in the oil-gas separator. Excessive water in the oil will cause emulsification of the lubricating oil, destroy the quality of the oil and affect the stable operation of the machine.
All the above conditions will cause poor lubrication of the compressor host, corrosion of the screw rotor, deterioration of the oil-gas separation core, and corrosion of air compressor components. Therefore, while paying attention to the supplement or replacement of lubricating oil, it is also necessary to pay attention to the frequent discharge of condensate, and the condensate discharge schedule should be formulated according to the humidity and temperature. Generally, it shall be discharged once a week, and it shall be discharged once every 2-3 days in high temperature or high humidity climate.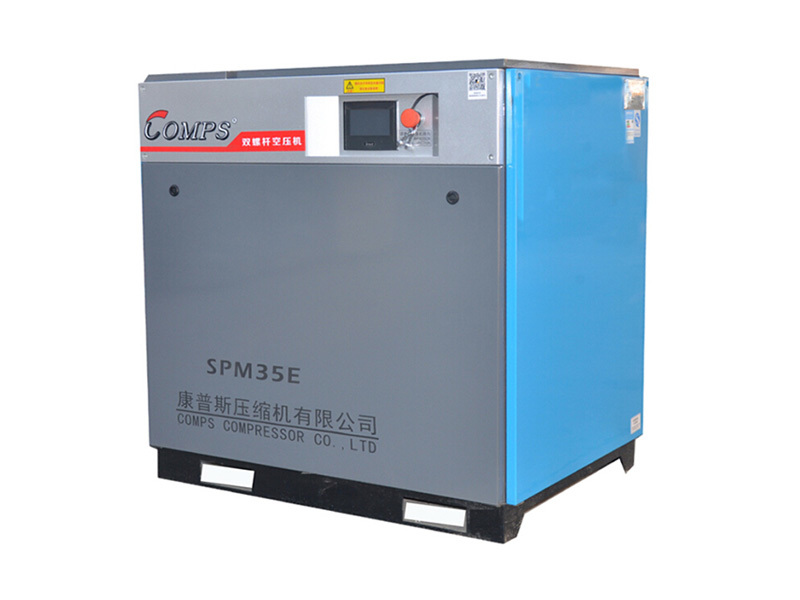 Condensate discharge method:
1. The two-stage screw compressor is shut down until there is no pressure in the oil-gas separation tank, sufficient cooling and sufficient condensate
Screw out the front plug of the ball valve at the bottom of the oil-gas separation tank.
2. Slowly open the oil drain valve to drain the condensate, and quickly close the valve when the oil flows out.
3. Screw on the ball valve front plug.
Shijiazhuang comps Compressor Co., Ltd. is a high-tech enterprise engaged in R & D, production and sales of air compressors, with more than 200 employees. Its main products are oil-free mobile machine, drilling air compressor, two-stage compression screw machine, centrifugal air compressor, high-pressure mobile machine, etc. Welcome to inquire.