Centrifugal air compressor
---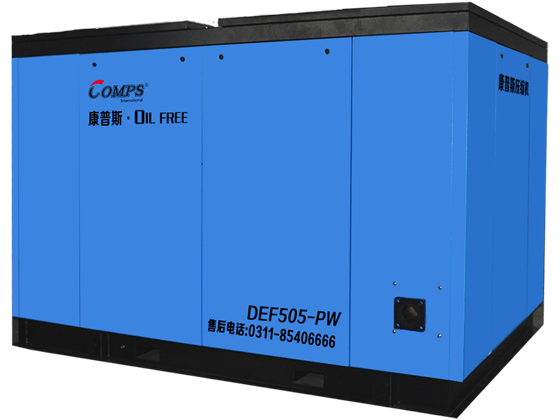 Centrifugal air compressor is a kind of pressure generating machinery. It is a turbo-air compressor. A TURBINE is a rotating impeller. Centrifugal air compressors have been widely used in all low-pressure air separation units, and there is a tendency for centrifugal air compressors to replace piston air compressors. Centrifugal air compressors are systems made up of electrical, mechanical, lubrication, cooling, control and other components. Although there are many specifications, types, and configurations depending on the medium, pressure, and amount of gas transported, the basic elements of composition are roughly the same, mainly consisting of rotors, stators, and auxiliary equipment.
The rotor is the key component of centrifugal air compressor. The rotor is composed of impeller, spindle, balance plate, thrust plate and so on. Impeller, also known as working wheel, is an important part of centrifugal compressor. As the gas flows through the working path, the pressure and flow rate increase, and the temperature of the gas increases. The impeller is the only part in the centrifugal compressor where a pair of gases act. The stator of centrifugal air compressor is the fixed element of air compressor, and consists of diffuser, curve, reflux device, volute and shell.
The advantages of centrifugal air compressor: 1. Large displacement, uniform exhaust, no airflow pulse. 2. High speed of centrifugal air compressor. The machine does not need lubrication. 4. Good sealing effect, less leakage. 5. Flat performance curve, wide operating range. Easy to implement automation and large-scale. Less vulnerable parts, less maintenance, long operation cycle.