Members of the Standing Committee of CPC Hebei Provincial Committee and Secretary of CPC Shijiazhuang Municipal Committee visited Compus
---
 On April 8, 2019, accompanied by Zhang Xu, Secretary of Luancheng District Committee of Shijiazhuang City, and Peng Yongmin, District Governor, Xing Guohui, Standing Committee member of Hebei Provincial Party Committee and Secretary of Shijiazhuang Municipal Party Committee, Si Cunxi, Director of Shijiazhuang Municipal People's Congress standing Committee, Chen Yuxiang, Secretary of Discipline Inspection Committee of Standing Committee of Shijiazhuang Municipal Party Committee, Liu Sheng, Deputy mayor and Director of Shijiazhuang Municipal Public Security Bureau, Meng Xianghong, deputy Mayor of Shijiazhuang, visited our company. Sun Zhongxin, chairman of the board, Ma Jing, general manager and all the staff would like to express their warm welcome and deep gratitude to all the leaders.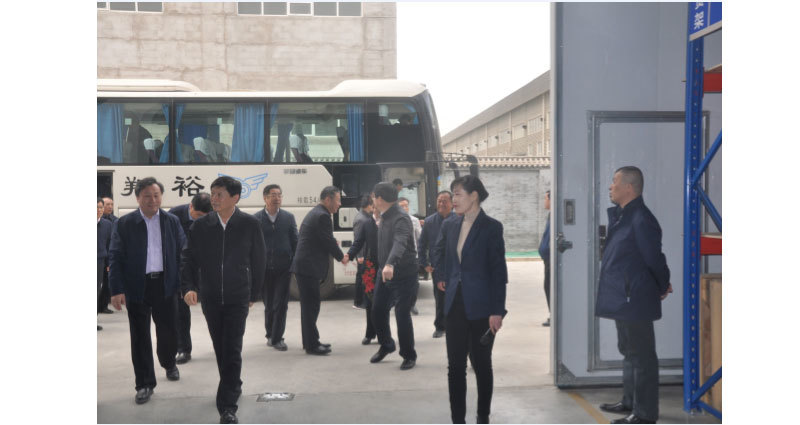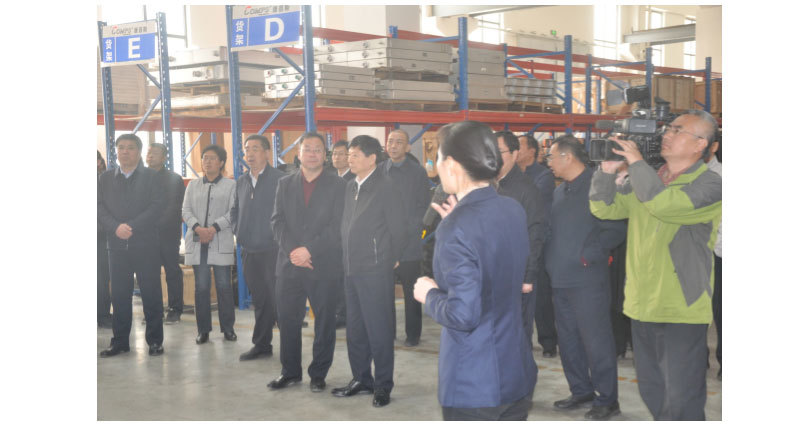 First of all, the general manager Ma Jing reported to the leaders of the North China Compressor supporting equipment industrial Park project progress and development planning, and compus compressor Co., LTD., the growth history, technical strength, product innovation, marketing network, achievements and the company's future development planning and deployment of a detailed explanation.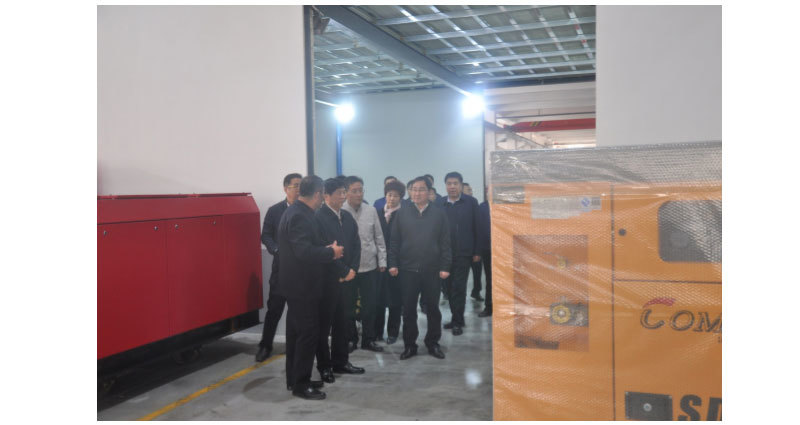 Under the leadership of Chairman Sun Center, the visiting leaders observed the assembly specifications of air compressor production line and the energy efficiency laboratory test process. General Manager Ma Jing explained to the leaders the application fields of products and the design concept of Energy saving, environmental protection and intelligence of Compus products.
 The visit, the hebei provincial party committee standing committee, secretary of the shijiazhuang municipal committee guo-hui xing and the leaders of kangpu company's achievements in recent years gave high praise and full affirmation, and stressed that "the equipment manufacturing industry is the pillar industry of national economy, in the hope that kombucha, to accelerate the implementation of the" made in China 2025 ", strengthen the research and development, speed up the development, Concentrate on seizing the commanding heights, and contribute to promoting hebei equipment manufacturing industry from big to strong!"