Centrifugal air compressor: how to avoid frequent start and stop of centrifugal air compressor
---
 Centrifugal air compressor is generally used in large-volume occasions. The matched motor power is relatively large, frequent start and stop has a relatively large impact on the power grid, and the starting current is large, the motor coil heat is also large, and the motor is easy to burn if it starts and stops too frequently. Compus compressor here is how to avoid frequent centrifugal air compressor start and stop.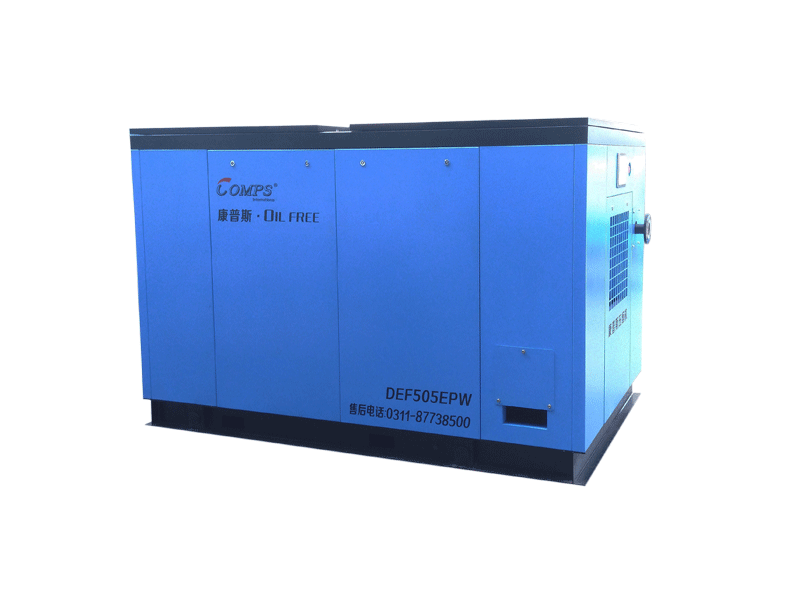 The cleaning and adjustment of the oil system of the centrifugal air compressor unit is qualified, the oil quality test meets the requirements, and the oil storage is moderate. Check the main oil tank, oil filter, oil cooler, oil tank oil level is insufficient should be refueled. If the temperature of centrifugal air compressor oil is lower than 24℃, the heater should be used to make the oil temperature reach more than 24℃. The oil cooler and the oil filter should also be filled with oil to release air, and the switching position of the oil cooler and the filter should be switched to the side that needs to be used.
Check the main and auxiliary oil pumps of centrifugal air compressor to make sure they work properly and turn correctly. Oil thermometers and pressure gauges shall be complete, measuring range qualified and working normally. Charge dry nitrogen into the accumulator to keep the gas pressure in the accumulator within the specified value. Adjust the oil pressure throughout the oil circuit system to meet the design requirements. Check the normal operation of various interlocking devices in the oil system to ensure the normal stability of the centrifugal air compressor.
The valve on the process gas pipeline should be adjusted to a certain position according to the starting requirements. The inlet and outlet valves of the general centrifugal air compressor should be closed, the backflow valve or vent valve used for anti-surge should be fully open, and the outlet valve of the process system should also be fully closed. All kinds of valve switch should be flexible and accurate, no card astringency.
Shijiazhuang Compus Compressor Co., LTD., founded in 2004, is a high-tech enterprise specializing in the research and development, production and sales of air compressors. Its main products are oil-free mobile machines, drilling air compressors, centrifugal air compressors, screw air compressors and so on. Welcome to consult and cooperate!