Double stage compression screw machine: double stage compression screw machine compared with the advantages of the piston compressor
---
With the improvement of people's requirements on using environment, energy consumption and environmental protection, energy saving of refrigeration unit is also one of its development trends. At present, the COP value of the domestic series of two-stage compression screw machine has been higher than the piston compressor, and has achieved stepless energy regulation and adjustable content product ratio within the range of 10-100 percent, which is also conducive to energy saving.
According to reports, the two-stage compression screw machine is placed in the body of two screw with spiral groove meshing rotation and with the inner wall of the body and suction, exhaust end seat with the inner wall, resulting in volume changes between teeth, so as to complete the gas inhalation, compression and discharge process.
In recent years, with the continuous improvement of the tooth shape and other structures, the performance has been greatly improved. In addition, the screw air compressor has no clearance volume, high efficiency, no suction, exhaust valve device and other wearing parts. In particular, the injection screw compressor has been one of the main types of air compressor, has been widely used.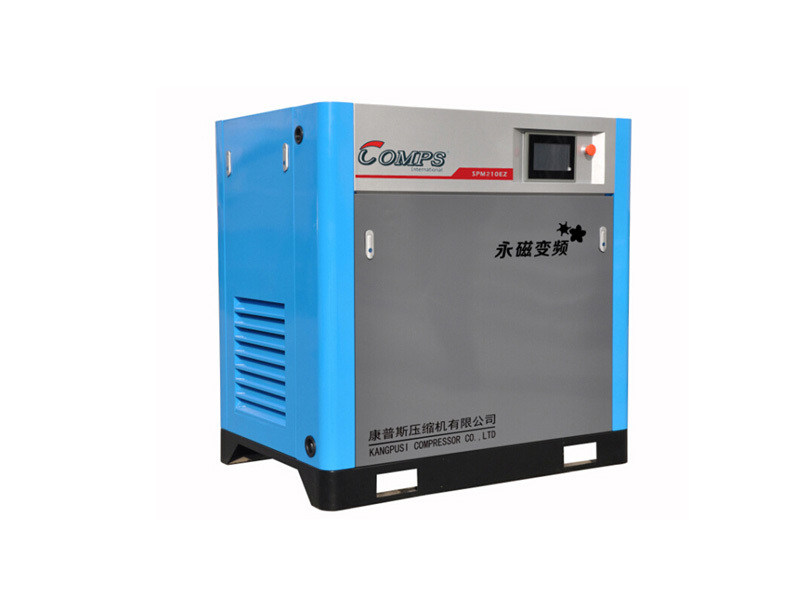 With the development of air compressor manufacturing industry, two-stage compression screw machine has replaced the trend of piston compressor. Screw air compressor has the characteristics of small size, light weight and easy maintenance. These characteristics will accelerate the rise of screw air compressor market share.
Shijiazhuang Compus Compressor Co., Ltd. is a high-tech enterprise specializing in the research and development, production and sales of air compressors, with more than 200 employees. Its main products are oil-free mobile, drilling air compressor, two-stage compression screw machine, centrifugal air compressor, high pressure mobile machine and so on. Welcome to inquire.